Brandon Sklenar is Spencer Dutton in Taylor Sheridan's Yellowstone prequel, 1923, and the latest member of the Dutton family to completely steal our hearts. The war veteran, desperate to outrun himself, has taken viewers on grand adventures in Africa as he hunts for the Protectorate to protect citizens from dangerous wildlife.
Spencer is telling one of the most unique storylines in the Yellowstone universe so far, as perhaps the most removed family member from the ranch and all of its ups and downs. Sklenar, who breathes life into the multifaceted character, is opening up about everything from Spencer's romance to what motivates him and makes him tick in a recent chat with USA Today.
In terms of what makes Spencer the man he is, Sklenar says that it's the heartbreak he faced early in life and never truly escaped.
"He's kind of driven by trauma. He saw his murdered father die in front of him.  His mother froze to death. Childhood trauma definitely influenced his decision to go fight in the war, where he killed. Trauma is pretty much all he's known."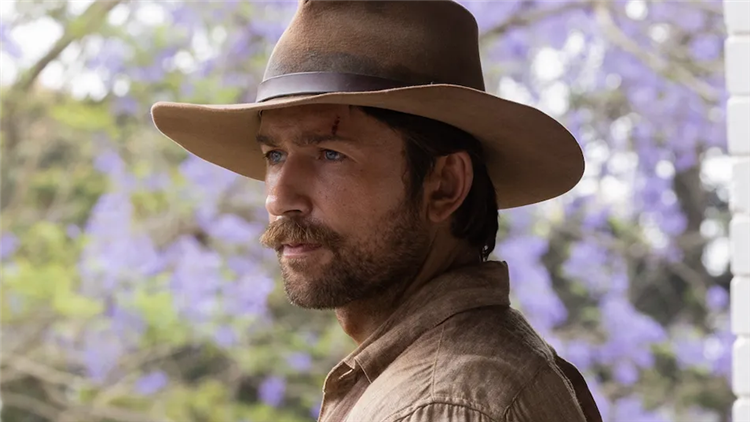 Touched by trauma and pain early in his life, Spencer has spent almost all his time outrunning himself. He couldn't silence his pain while on the ranch as he grew up and the memories only held more hurt after his time in the war, so it's no surprise that he left for Africa to continue trying to escape.
"He's this war veteran running from his past and dealing with his PTSD by putting himself in as much danger as possible because he didn't really care if he lives or dies. But by doing this, dance with death — he found reason to live. That was the hook."
The hook for Spencer drew Sklenar in the same way he's already captivated audiences worldwide. He's a newly introduced Dutton family member, but he's already one of the most talked about in the Yellowstone cinematic universe. It's not just that he's overwhelmingly handsome and sophisticated — it's that you can see in his eyes that he's searching for more, that there's something underneath the surface scratching to get out. With a newly found love interest and a call to come home, we're just at the beginning of his exciting story.
You can see the first episodes of 1923 streaming now on Paramount Plus, and don't forget that the new episodes of the Yellowstone prequel begin streaming on Feb. 5