When it comes to famous names in Hollywood, few are held in such high regard as Clint Eastwood. The grizzled actor and filmmaker has been involved in the entertainment industry since the 1950s and has an eight-decade career under his cowboy belt. Having got his start acting in Spaghetti Westerns with Sergio Leone's "Dollars Trilogy," which included the landmark film "The Good, the Bad and the Ugly," Eastwood eventually began to transition his career towards directing instead of solely acting.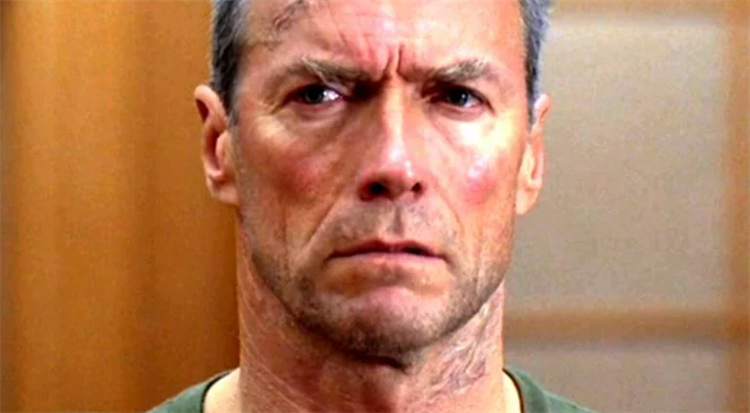 To most people, Clint Eastwood is known for being an icon of American masculinity. One of his most enduring film performances is as the rogue cop Harry Callahan in the "Dirty Harry" franchise, where he'd often take the law into his own hands. This machismo mentality continued well into Eastwood's pivot into directing and filmmaking, with many of his movies centered around topics such as war.
While Eastwood's most famous directorial endeavors include movies like "Unforgiven," "Million Dollar Baby," "Mystic River," "Gran Torino," and "American Sniper," there's one piece of his filmography that has been neglected in discussions of his best work. Eastwood's 1986 "Heartbreak Ridge" is a compelling war story centered around a veteran of the Korean War who must train a group of unseasoned marines for an upcoming invasion of Grenada. Although it's one of the more underrated of Eastwood's films, it has a ton of fascinating behind-the-scenes information that everyone should know. Read on to learn facts only huge fans know about this forgotten gem.
Heartbreak Ridge is the only war movie Eastwood directed and starred in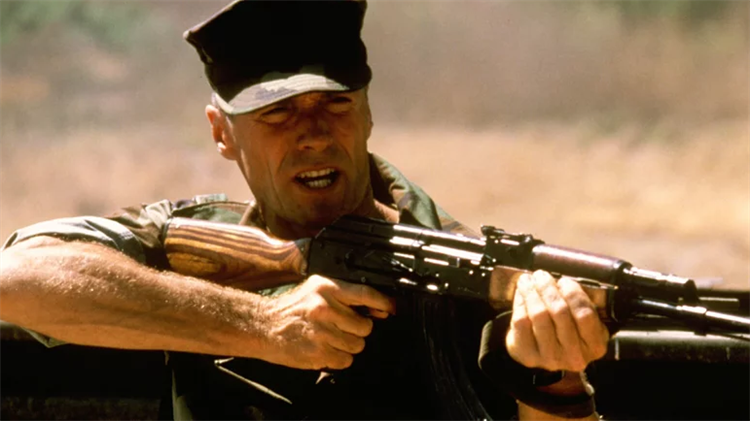 Clint Eastwood is no stranger to acting. After all, that's how he got his start in the entertainment industry. His performances as the Man with No Name in Sergio Leone's Western films made him a cultural icon. He became synonymous with the strong, silent type, which continued into his later career — and personal life, for that matter. As Eastwood got older, however, he seemed to prefer directing movies over starring in someone else's project. Occasionally, however, he would do both in films such as "Unforgiven," "Million Dollar Baby," "Pale Rider," "Bridges of Madison County," "Gran Torino," and recent films like "The Mule" and "Cry Macho."
What sets "Heartbreak Ridge" apart is that, unlike the other films mentioned, it is the only example of a war film that Eastwood directed and starred in. Eastwood plays the role of Gunnery Sergeant Tom Highway, who has a deep amount of personal trauma over his participation in the Battle of Heartbreak Ridge during the Korean War. In his review of the film, Roger Ebert points out how often Eastwood appears in his own movies. He said, "'Heartbreak Ridge' is Eastwood's 13th picture as a director, and by now he is a seasoned veteran behind the camera. He has starred in all but one of his films, and who knows Eastwood better?"
What sets this example apart, however, is that all of Eastwood's other movies about war itself typically star actors besides himself. Unlike his other war films, such as "Flags of Our Fathers," "Letters from Iwo Jima," and "American Sniper," Eastwood chose to take on the lead role while directing the picture.
Peter Koch was in NFL while filming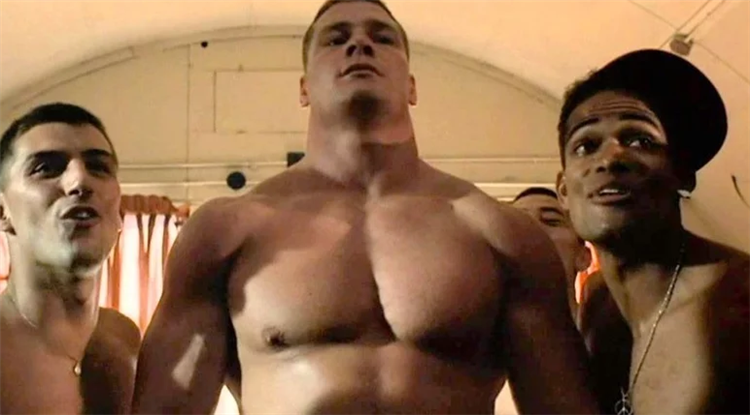 "Heartbreak Ridge" is focused on the dynamic between a hardened veteran named Tom Highway, played by Clint Eastwood, and the recon platoon of troopers who completely lack the skills needed to be successful soldiers (at least, in the eyes of Highway). The first half of the movie shows the contentious relationship between the soldiers and Highway as he forces them to endure much stricter training sessions than they're used to, bu they eventually gain a begrudging respect for one another.
One of the main members of the platoon is Private "Swede" Johanson, a tough-as-nails marine bodybuilder who had a history of getting in trouble with military brass. In the film, it seems as though Johanson and Highway will be natural enemies based on temperament and they even get into a physical altercation early on, which Highway wins. The character of Johanson was played by actor Peter Koch who, at the time, was an active player in the NFL as a defensive end for the Kansas City Chiefs (via Sportsnaut).
Koch first played for the Cincinnati Bengals in 1984 before being traded to the Chiefs and staying with the team from 1985 to 1987. It was during this time that he joined the production of "Heartbreak Ridge," which was one of his first acting roles in 1986. He went on to be featured in films such as "Johnny Be Good," "Legal Tender," and "Heat" – the Burt Reynolds one, not Michael Mann's "Heat."
The story is inspired by true events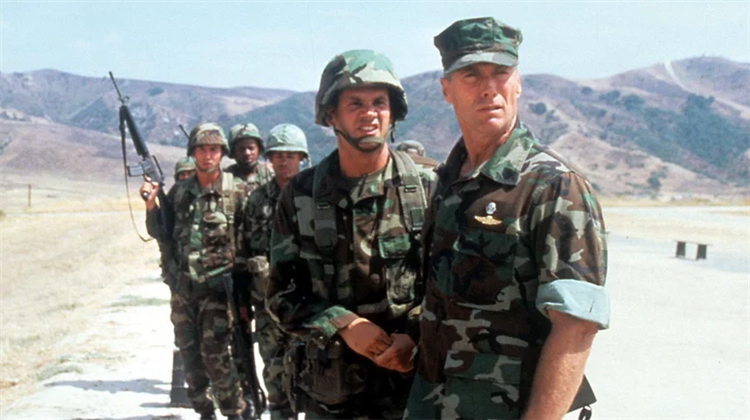 In 1983, the United States of America (in conjunction with a coalition of Caribbean countries such as Barbados, Jamaica, Antigua, and Barbuda) invaded the small island nation of Grenada under the auspice of a peacekeeping operation (via History). This was generally condemned by the international community as being in violation of international laws and norms, but the U.S. nonetheless swiftly defeated the Marxist government of the island. Overall, the entire war lasted a total of four days before a more U.S-friendly government was restored in the nation.
Now, this history matters because the film "Heartbreak Ridge" relies heavily on fictionalizing real events and elements of this invasion for the story. According to "Guts and Glory: The Making of the American Military Image in Film" by Lawrence H. Suid, screenwriter James Carabatsos was inspired to make the film after hearing a story of a squad of paratroopers who resorted to using a local payphone and a credit card to get assistance from higher-ups. "Heartbreak Ridge" ends up having multiple moments that are direct references to real events from the invasion, such as the moment when they hijack a bulldozer to provide cover from enemy fire (via We Are The Mighty).
Named after the Battle of Heartbreak Ridge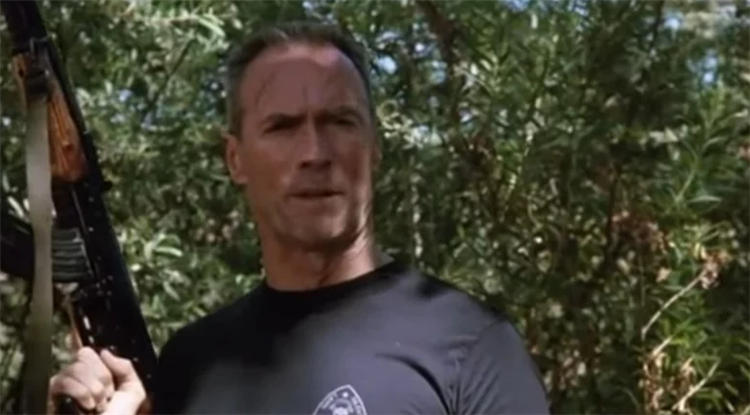 Although the story of "Heartbreak Ridge" is about the brief invasion of Grenada in the '80s, the name of the film references a much darker and more deadly conflict for American troops. "Heartbreak Ridge" is in reference to the "Battle of Heartbreak Ridge" during the Korean War, which is sometimes also called the "Battle of Wendengli" (via WorldAtlas). This conflict took place between September 13th and October 15th in 1951, and was centered around a fight between American troops (as well as French, Dutch, and South Korean forces) against the combined forces of North Korea and China. The fight which followed resulted in high casualties on both sides.
None of this makes a direct appearance in "Heartbreak Ridge" itself but instead serves as a backstory for Eastwood's character, Tom Highway. It turns out that this character was invented wholesale for the film, and as a result has some inconsistencies with what actually happened, especially since he is a marine in the story despite the fact that only US Army soldiers participated in the Battle of Heartbreak Ridge. In addition, AP News reported that veterans of the Korean War condemned how the movie gave the Marines credit for their victory. Nonetheless, Highway's experiences in Korea (and the Medal of Honor he won for his heroism at the battle) were critical aspects of his character in the film.
Eastwood was a sitting mayor when the movie was released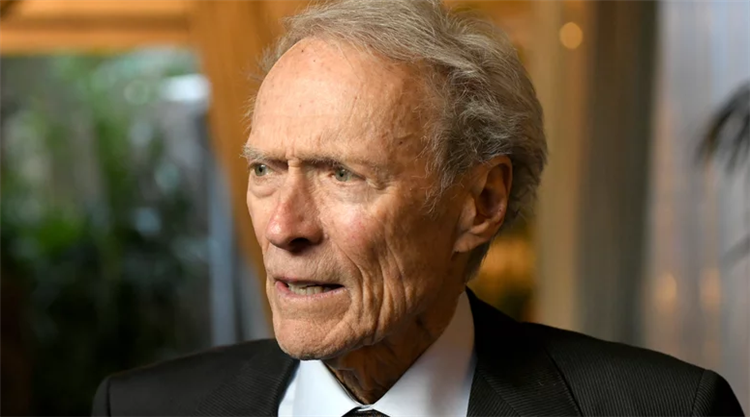 Clint Eastwood has never shied away from politics and is known as one of the biggest right-wing names in Hollywood (via The Atlantic). For most of his adult life, he had been a registered Republican in the state of California before switching over to the Libertarian party in 2008. Since then, he has supported a variety of politicians, such as John McCain, Mitt Romney, and Mike Bloomberg (via CNN). Although he seems to have diverse opinions about certain issues, he made his politics clear during a 2009 interview with Eastwood by The Guardian. He said, "Libertarian. I like the philosophies. The Libertarian party is nothing and they don't have any candidates. But I do believe if we just leave everybody alone, quit trying to think of ways to run everybody else's life, maybe we'd be better off."
His political philosophy and ambition are what inspired him to actually run for mayor of a small city in coastal California called "Carmel-by-the-Sea" in 1986. Like fellow actor-turned-politician Arnold Schwarzenegger, Eastwood won his election and served as mayor from 1986 to 1988. Interestingly, these years of service coincide with the release of three of his projects, "Heartbreak Ridge," "Bird," and "The Dead Pool."
Clint Eastwood is anti-war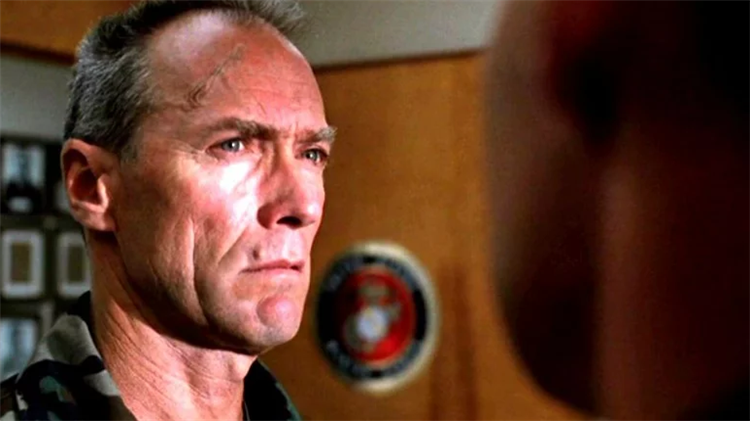 Despite his conservative leanings, Clint Eastwood does indeed differ from his political wing on a number of issues. One of the most surprising things for people to learn is that he is pretty staunchly anti-war and has been so for quite some time. According to a 2012 piece by The Atlantic, Eastwood is openly opposed to American interventionism of all kinds despite supporting John McCain for president. He said, "I voted for McCain, not because he was a Republican, but because he had been through war and I thought he might understand the war in Iraq better than somebody who hadn't. I didn't agree with him on a lot of stuff."
Eastwood has made a number of films about war, and he continues to insist his films are instilled with an anti-war message. Following the release of "American Sniper," he was forced to go on the record multiple times to deny accusations of it being military propaganda. While speaking with The Hollywood Reporter, Eastwood defended his film as having a theme against the horrors of war. He claimed that the most powerful anti-war statements show "the fact of what [war] does to the family and the people who have to go back into civilian life like Chris Kyle did."
It should come as no surprise then that "Heartbreak Ridge" is also imbued with a warning against war, intervention, and conquest since it tackles one of America's quickest (and most controversial) invasions of another country.
The Department of Defense changed their mind about supporting the movie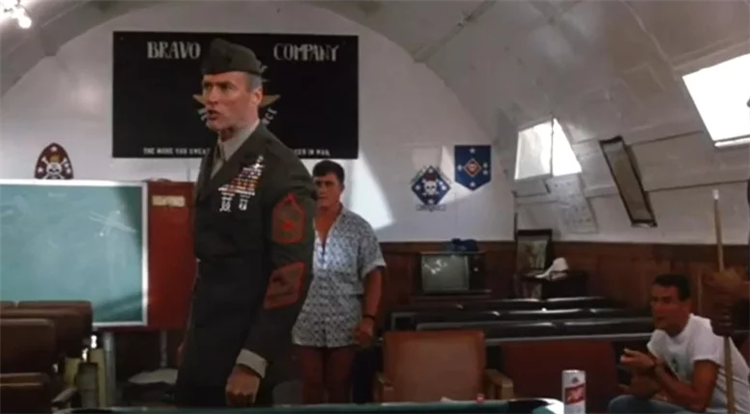 One of the strangest things about the mainstream entertainment industry is the surprising amount of support it receives from the Pentagon. If a movie is about war, there's a good chance that the U.S. Department of Defense was involved with the production in some capacity. The list of films with official support from the Pentagon is surprisingly long, and includes movies like "Zero Dark Thirty," "Black Hawk Down," as well as both "Top Gun" and its sequel "Top Gun: Maverick." In fact, the Defense Department is open about this long-standing involvement in entertainment on its website where it is explained how and why it works with Hollywood.
When it came to "Heartbreak Ridge," however, there was enough clashing between the Pentagon and Clint Eastwood for them to cancel their support for the film back in 1986. Although the details of their breakup are not completely certain, an article from the Los Angeles Times confirmed that the Department of Defense fully withdrew support for the movie because of a lack of script changes. Producer Fritz Manes commented, "We made a lot of changes and softened the picture quite a bit after they read the first script. The major thing we pledged was to make it as authentic as possible."
However, the changes made were not enough. As a result of the Defense Department's decision, the film's production lost funding opportunities and other benefits from the U.S. government that otherwise would have been given — although that didn't seem to hurt the film's overall performance (via The Numbers).
Eastwood didn't fight in Korea in real-life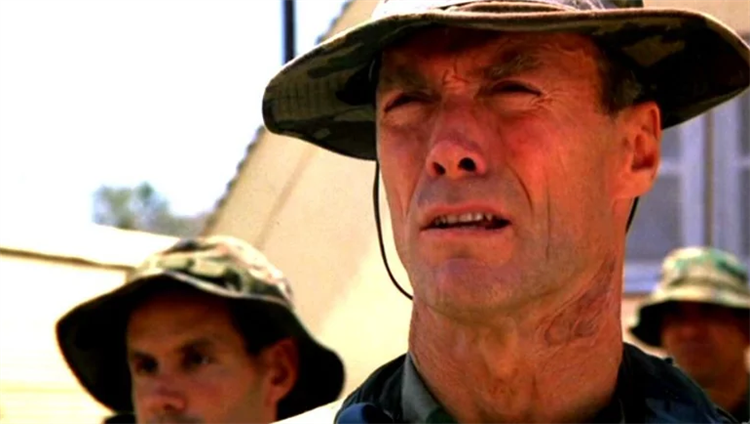 Clint Eastwood always plays the tough fighters in movies and has become a cultural icon for masculinity thanks to that persona (via The Escapist). His casting as a hard-drinking and harder-talking veteran of the Korean War seems like a no-brainer for "Heartbreak Ridge," but people may be surprised to learn that Eastwood didn't see much action in his real-life experiences with war.
Clint Eastwood was drafted into the U.S. Army in 1951 (during the height of the Korean War), but he was not assigned to a combat role (via the Department of Defense). In fact, he was not stationed in Korea at all during the conflict and instead served as a lifeguard at a military installation in California. In her memoir "The Good, the Bad, and the Very Ugly: A Hollywood Journey," his former romantic partner Sondra Locke teased that he hoped fans would assume more about his military service than what it really was. She claimed, "He always dropped the Korean War reference, hoping everyone would conclude that he was in combat and might be some sort of hero. Actually, he'd been a lifeguard at Fort Ord in northern California for his entire stint in the military."
Despite this, his connection to the Korean War, however tangential, was enough to cement his role as veteran soldier Tom Highway in "Heartbreak Ridge."
Heartbreak Ridge almost had a Toys for Tots promotion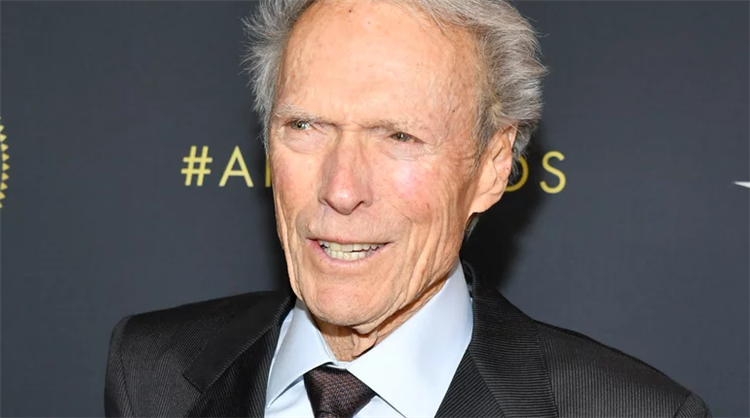 As mentioned earlier, "Heartbreak Ridge" lost some critical support during production from the U.S. Department of Defense over a script dispute. One of the unintended consequences of their choice to end support for the movie is the effect it had on Toys for Tots.
For those who don't know, Toys for Tots is a program that is organized by the United States Marine Corps Reserve, which is dedicated to giving gifts to children around the country whose families can't afford them each holiday season. They have been operating since their inception in 1947 and have done a lot of good charitable work for kids in need.
During the time "Heartbreak Ridge" was being released, Clint Eastwood himself was a spokesperson of Toys for Tots and intended to have them appear at the lupus foundation benefit premiere for the movie. According to the Los Angeles Times, the event continued without the formal support of the Marines. Producer Fritz Manes, himself an ex-marine, said, "Whether they're Marines or DOD (Department of Defense) people, they should get out of their chairs in Washington, D.C., and get out in the field with the troops. They might have a better idea what's going on in the world."
Heartbreak Ridge ended the relationship between Eastwood and Fritz Manes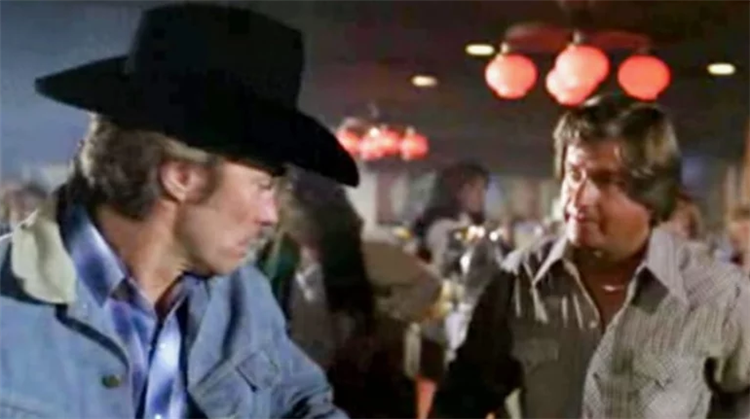 Although "Heartbreak Ridge" proved to be a successful and enduring film, it wasn't without its behind-the-scenes drama. The film starred and was directed by Clint Eastwood but it was also produced by his longtime friend and collaborator, Fritz Manes. They began their journey as boyhood friends who would take their relationship to the next level by making movies together. Eastwood and Fritz worked together on several notable projects, including "The Gauntlet," "Every Which Way but Loose," and "Escape From Alcatraz," to name just a few.
It wasn't until the creation of "Heartbreak Ridge" that things got sour for the duo. According to a piece by Reuters, the film put an irreconcilable strain on their friendship thanks to issues regarding Fritz's job performance. The article notes that Fritz was a purple heart-winning marine who was tasked with ensuring that the film gained the support of the Marine Corps. After that didn't pan out, Eastwood fired his friend, and they never were able to repair things.
Eastwood himself said, "I promoted him into a position, and he didn't perform." Fritz, on the other hand, accused Eastwood of being a power-tripping egomaniac by claiming, "With this guy, if you got any credit for anything it was a miracle," Manes said. "He used to choke on the word 'producer.'" Sadly, Variety reports that Fritz passed away back in 2011 without the two former friends ever having resolved their differences.